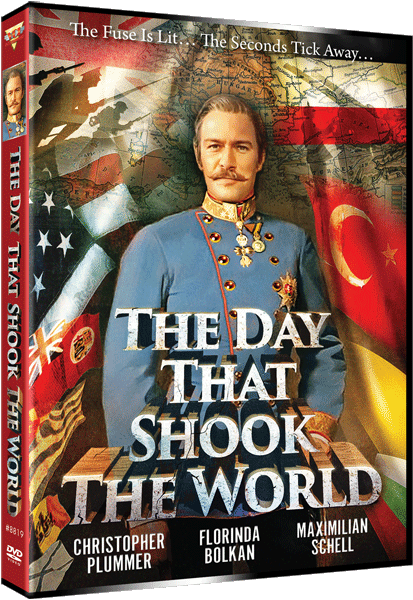 The Day That Shook the World
The Fuse is Lit… The Seconds Tick Away…
Once in every century a momentous, monstrous event shock the world. In the 20th Century that even was the assassination of the Archduke Ferdinand and his wife… it set the world on fire and ignited the start of World War I.
Overview
"The Day That Shook the World" is the story of the assassination of Archduke Francis Ferdinand, heir to the throne of the Austro-Hungarian Empire, and his wife, Sophie. Known as the spark that ignited the fuse of WW1, an epoch retelling of the events leading to war is stunningly captured here in 70s cinematic grandeur. Filmed in spectacular, authentic locations, the film magnificently recreates those events that have culminated in almost a full century of bloodshed. Directed by the internationally acclaimed, award-winning Veljko Bulajic, the film is a finely crafted re-creation of one of history's darkest moments. The part of the Archduke is brilliantly realized by Academy Award Winner, Christopher Plummer ("The Sound of Music," "A Beautiful Mind," "The Girl With the Dragon Tattoo") and his wife, Sophie, is played by international luminary, Florinda Bolkan ("The Damned," "Don't Torture a Duckling," "The Island"). Academy Award Winner, Maximilian Schell ("Judgment at Nuremberg," "Deep Impact," "A Bridge Too Far") co-stars.
1977 | 111 min | Color | Optional English Subtitles: SDH† | 1.85:1 | Dolby Digital | All Region | NR
Review:
"grandly illustrated history primer on a level that American film making hasn't risked since "Nicholas and Alexandra"…
Actors
Christopher Plummer, Florinda Bolkan, Maximilian Schell
Directed by
Veljko Bulajiv